The Sacramento County Type 21 is a Full Liquor Restaurant License that can be transferred any where within Sacramento County.
If you're in need of a full liquor restaurant license for Sacra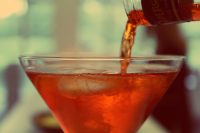 mento County, you've come to the right place. The experts at Sutton Liquor License are experienced in helping you to navigate through the paperwork that comes with making sure your business is properly licensed. Contact us for the price and details, we can tell you if this license is the one that is right for your restaurant or business. We can even handle the ABC Transfer Application paperwork and processing for you.