Sutton California Liquor License Consultant
---
California Alcohol Beverage Control Consultants
Sutton Liquor Licensing & Consulting was formed by John Sutton, a former California ABC Investigator. During his career at ABC, Mr. Sutton had the opportunity to work in numerous areas affecting the licensee community, including licensing both multi-tiered complex and basic license applications, conducting underage decoy operations, audits, inspections, surveillance, undercover operations, testifying in criminal court proceedings, and administrative law hearings.
The process of a license transfer involving the CA Dept. of ABC can be tedious and can encompass various unforeseen problems for both the seller and the buyer. I know of numerous cases of failure to complete the process because of an inability to understand how the process works.  Most of these failures happen because Buyers and/or Sellers have decided to do this without the assistance of an ABC Specialist or they have chosen the wrong California Liquor Licensing Consultant.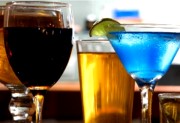 During his 13 year career as an Investigator with the Alcoholic Beverage Control, Mr. Sutton became an expert specializing in the licensing of ABC liquor licenses and the complexities associated with the acquisition of those liquor licenses in California. Mr. Sutton formed Sutton Liquor Licensing & Consulting in order to provide licensing services, insight, expertise, and training in methods of compliance to the licensees throughout California. Let the experts at Sutton Liquor Licensing & Consulting provide you with the knowledge, skills, and abilities to acquire and protect your license and your business.
Sutton Liquor Licensing & Consulting continues to raise the bar in the alcohol beverage control industry. As a former Investigator in Sacramento for the State of California Department of Alcoholic Beverage Control, John Sutton has 13 years of experience in liquor license laws, rules and regulations which affect licensees when they are buying or selling a CA liquor license.
Why use our services ?
If your ABC License or TTB permit is issued even one week earlier using our California Liquor Licensing Consultant services, that can mean one extra week of sales in your opening month which can pay for your licensing costs. For a market, bar, restaurant, wholesaler, etc. that one extra week can even turn into a net gain. The rule of thumb is that our fee actually does pay for itself and THEN SOME.
Sutton Liquor Licensing & Consultants streamlines and expedites the liquor licensing process to save you time, money and stress! 
Sutton Liquor Licensing & Consultants is with you every step of the way until the license issues and then whether it's 6 months or 2 years later, we are still here for you to answer your questions or help you in any ABC matter / violation, etc.
As a current or future member of the Alcoholic Beverage Control or ABC licensee community, you know California has strict and often complex laws governing the sale, purchase and consumption of alcoholic beverages. Statewide, local law enforcement agencies along with California ABC Investigators are enforcing these laws and regulations. This often results in costly fines, lengthy suspensions, and revocations of license privileges, all of which could have been avoided if the licensee was equipped with the tools and knowledge necessary to avoid the pitfalls of non-compliance.
Applying for a California Liquor License
A large part of what we do is preparing applications for new California liquor licenses. Whether you want a hotel, restaurant, wholesaler, supermarket or nightclub license, we have the required expertise and experience to provide an easy and low stress solution.
We can deal with every aspect of the licensing process. This includes performing the necessary research and field work preparation. We file all paperwork and promptly deal with any objections for you.  We can also assist you if an objectors' conference becomes necessary.
Sutton Liquor Licensing & Consultants will be your liaison with the ABC Offices, Police and City Council.  We manage and stay on top of all aspects of your applications process, making it flow as smoothly as it possibly can for you.