Save time and focus on your business operations and we'll take care of all the laws and regulations.
CA Liquor License Consulting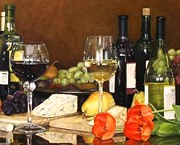 Sutton Liquor Licensing & Consulting works as a liaison between businesses, governing agencies and interested third parties to complete the often tedious and overbearing paperwork involved in these procedures.  We extend our services and representation of your interests by attending required community workshops and city council meetings and we manage your application in a timely manner.  By focusing on such details, we strive to avoid common mistakes which can seriously delay the issuance and operation of your license.
License Application Processing: Whether you are applying as an individual, partnership, Corporation, Limited Liability Company, or Limited Partnership, we are experts in satisfying the licensing requirements of the State of California.
Contract Negotiation and Escrow Coordination: During the purchase, sale or transfer of an ABC license, we carefully negotiate the terms of the deal among the involved parties and take seriously our fiduciary responsibility.  We will coordinate and monitor the escrow process with a third party escrow company to ensure professionalism.
Conditional Use Permit Processing:  Most cities now require a Conditional Use Permit application for certain license types.  The Alcoholic Beverage Control will require proof of CUP application before accepting license applications for these specific license types.  We act as the liaison between the City and State.
Premises Expansion and Contraction, License Updates:  When you are adding or removing a new outdoor patio or a banquet room, or if you are adding or dropping a partner from your license, performing a corporate update, or stock update, we will ensure your license is maintained accurately to ensure compliance.
Condition Modification and Removal: Sometimes conditions are placed on a license which further restricts the operation of a business such as increasing hours of operation, allowing single sales, dancing, live entertainment, etc. We work closely with the ABC and local law enforcement agencies to mitigate the concerns that created the conditions and free the businesses of the restrictions.
Training, Spot Checks, and Continued Support Program:  There are many common mistakes licensees and staff make that can jeopardize their ABC license.  We strive to educate you and your staff before an issue arises.  Spot Checks can bring to your attention any mistakes needed to be corrected and our Continued Support Program ensures that you will have representation should you find yourself facing administrative action against your license by the ABC.
Licensee Representation:  When you need expert representation while facing administrative action in an ABC Administrative Hearing, we will fight to protect your license and negotiate the best outcome available.