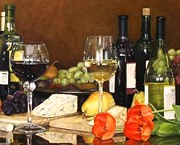 TTB Permits
We can help you get the required permits for the Alcohol and Tobacco Tax and Trade Bureau (TTB), including:
Permits for Wholesalers
Permits for Importers
Permits for Wineries
Certificate of Label Approval (COLA)
Wine labels must be pre-approved by the TTB.  Sutton Liquor Licensing will provide with the necessary resources to take the mystery out of wine labeling regulations and requirements.
Contact us today for all of your TTB permit and COLA processing needs.