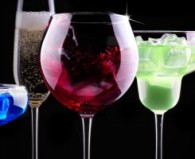 Let Sutton Liquor Licensing and Consulting in California take care of your compliance needs so you can take care of business.
Everyone makes mistakes. If they catch you when you do, you'll need help resolving the violation. If CA ABC Agents or some other enforcement agency violates your California Liquor Licensed business, give us a call. We can represent you at hearings and judicial proceedings to help dispose of your violation. Let us know what happened.
If you need help with a violation, CONTACT US by email. Let us know when the violation occurred, the nature of the violation and in which city did the violation occur. Or call us direct at (916) 337-3028. We'll see to it that you get the right representation with your violation.
Sutton Liquor Licensing – ABC Compliance, Enforcement & Resolution
Liquor License Compliance and Conflict Resolution
What would happen to your business if your liquor license was suspended or revoked by the CA Dept. of ABC for not following liquor licensing regulations?
The Dept. of ABC has a comprehensive compliance and enforcement policy. They ensure responsible service of alcohol and perform on-site inspections in all liquor licensed establishments. Inspections are conducted by sworn ABC Agents and local police officers to ensure compliance of CA ABC liquor laws.
ABC Compliance Assistance
Common issues ABC Agents are looking for:
Service of alcohol and selling alcohol to minors.
Selling liquor to other licensees.
Over-serving liquor to patrons and liquor service to intoxicated persons.
Overcrowding of licensed establishments and venues.
Licensed establishments operating outside of their class of license.
A restaurant operating as a bar;
– Noise complaints
– Sale, service and consumption of liquor outside of a licensed patio or area.