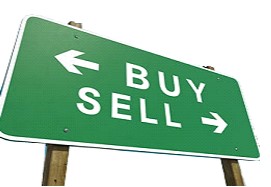 Are you looking to buy or sell a liquor license in CA?  If so, Sutton Liquor Licensing & Consulting is raising the bar in the alcohol beverage control industry–we are setting the standard! If you would like a complimentary liquor license analysis or if you are ready to buy a liquor license or sell your  existing liquor license, please contact us.
Liquor Licenses are a valuable asset. Sutton Liquor Licensing helps you with the sale or purchase of an existing retail liquor store license, restaurant license, etc. We will work with you on a discreet and confidential basis with our network of buyers or sellers. We will also work with the transition of ownership of a liquor license.
As a small specialist liquor licensing business without large overheads, we can offer high quality and efficient ABC & TTB Services at a reasonable cost. We can prepare applications for all types of liquor licenses, and assist with all liquor licensing. Our clients range from large corporations operating multiple venues to small licensed cafes and restaurants and distributors.
Sell a Liquor License in California
Do you have a question?
We are there to help you.
Contact us on (916) 337-3028.
We provide excellence at a reasonable cost.
Sutton Liquor Licensing & Consulting specializes in all types of "transfer of ownership" applications:
Liquor licenses affected by foreclosure
Liquor licenses transferred as part of the sale or merger of a business
Liquor licenses affected by a change in management
Liquor licenses with joint ownership
Liquor licenses affected by bankruptcy
all unique liquor licensing scenarios