Applying for a California Liquor License
Buy a Liquor License in California
Much of our work is the preparation of applications for new California liquor licenses. Whether you want to buy a liquor license for a restaurant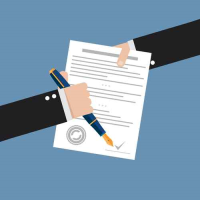 , hotel license, market license, wholesaler license or buy a liquor license for a nightclub, we have the knowledge and experience to make the process as smooth as possible for you.
We handle all aspects of the process. We research, prepare all field work and lodge all paperwork and respond to any objections on your behalf and assist you if an objectors' conference is required.
In addition to preparing the major elements of the applications, we liaise with the ABC Offices, Police and City Council and monitor and manage all other aspects of the applications, ensuring the process is as smooth as possible for you.
Buying an existing liquor license or applying for a new California liquor license can be confusing, tedious and time consuming.  Sutton Liquor Licensing & Consulting has over 13 years experience working as an Investigator for California's Alcoholic Beverage Control in Sacramento and as an Investigator with the ABC in Los Angeles.  With experience handling hundreds of liquor license applications and hearings, Sutton has the knowledge and contacts to buy a liquor license in California.
We manage your application for a California liquor license:
Feasibility study to assess potential for success in getting liquor license.
File liquor license application with the Alcoholic Beverage Control.
Prepare and process liquor license application forms.
Conduct site and area inspections and surveys.
Ensure timely and proper public notices of liquor license application.
Liaison with the Alcoholic Beverage Control, planning officials, law enforcement and concerned citizens.
Represent you at ABC hearing, as needed.